http://tuppenhut.blogspot.com/2008/01/this-is-where-i-get-political.htm
" Huckabee is an ongoing reality series - "American Idol" and the "Biggest Loser" combined into a rollicking "Real World" campaign - playing now on your TV set."
"plus his personal story - weight loss and all - may be even more compelling that even Obama's - at least when it is played out on American television.
This could be key. Growing up a confused, angry teenager with a single mom, dabbling in drugs, racial identity confusion - all of these are issues Americans are still interested in and can possible relate to. However, losing 100 pounds is something maybe even more acutely personal to most Americans."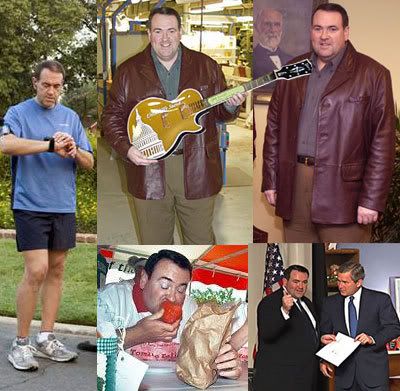 Sure, it's an argument based on fluff, but Americans vote by this stuff. eeeeeeep.