Post pictures of your cute dog/cat/pet/baby
Here are mine (assuming I don't mess up the code):
Oliver, my little muppet. He came from Seattle so I named him after Green Arrow.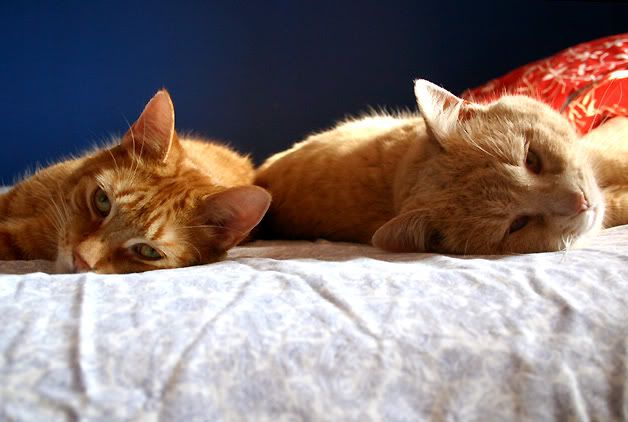 Phoenix (left) and Achilles (right). Phoenix came from a shelter and was already named, and Achilles is named Achilles because I wanted some sort of a "themed" name.
As for baby pictures, I have none. Except ones of me. Maybe we can start up a "us as kids" thread, too.